Continuing to provide the highest standard of engineering and technical representation
Founded in 1974, our fourteen-person firm covers Southern California, including San Diego, Arizona, Nevada & New Mexico.
Southern California
Arizona, Nevada, New Mexico
New Products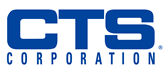 CTS:  CTS Introduces the addition of a new rotary DIP switch to its Electrocomponents product portfolio. The new CTS 220 Series rotary DIP switch has a compact size of 7 x 7mm and is available with three different position options.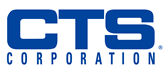 CTS: CTS Collaborates with Microsemi to Offer Ultra-low Jitter Solutions at Lower Cost By Combining High Performance Crystal Clock Oscillators with Ultra-low Additive Jitter Fan-out Buffers. Specifically, CTS has paired its crystal clock oscillators with Microsemi's high performance fan-out buffers to distribute multiple output clocks with typical jitter in the range of 100ƒs for critical circuit applications.