Continuing to provide the highest standard of engineering and technical representation
Founded in 1974, our fourteen-person firm covers Southern California, including San Diego, Arizona, Nevada & New Mexico.
Southern California
Arizona, Nevada, New Mexico
About Us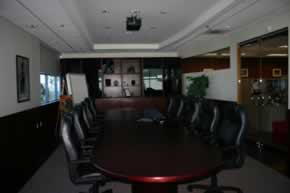 At English Technical Sales, we strive to be the technical resource to our suppliers and customers.  Our passion and chief definitive aim is to develop the most successful and effective sales team in the markets we serve.   Our focus is on creating engineering value and to deliver quality and professional technology to our customers.  We have made it our priority to serve our customers and suppliers with integrity and professionalism. 
English Technical Sales owns and maintains our corporate office in Mission Viejo, California.  Our literature room, and our network software, and our combined coverage of the entire Southwest Region make English Technical Sales uniquely positioned to offer more than the typical Sales firm.
English Technical Sales has invested in our people and business management systems.  We differentiate our approach to professionalism through superior management strategies.  Consider the following:
We operate under M.A.P. practices.  Management Action Plan is a program that our key managers have been professionally trained and have attended M.A.P courses.
We have invested in professional sales tracking and workgroup software.  Empowering Systems is utilized to track:

New Business Opportunity
Communication and correspondence
Invoice tracking
Distribution design registration
Every Quote and Sample is logged and tracked
Email Mailing,  Product Announcements,  and Pro Active Marketing

All English Technical Sales staff maintain a commitment to technical training.
All English Technical Sales meet monthly to present our individual territory plan and review our S.M.A.R.T. goals.  Specific,  Measurable,  Achievable,  Realistic,  Time Bound